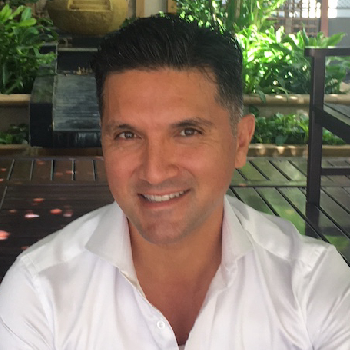 ACEF 2018 Speaker
Anthony M. Watanabe
Managing Director, Bangkok, Thailand,
Asia Clean Innovation
---
Bio:
Anthony has spent the past 15 years working at the forefront of sustainability. Adept at connecting dots and data to originate opportunities, he is an incorrigible glass half full eco-preneur.
While based in Canada, he developed CSR strategies for multinational companies, built low carbon roadmaps in Latin America, pioneered the country's leading water conference, and helped cleantech companies with strategies for accessing new markets.
Since arriving in Asia, he has been helping Canadian cleantech companies in energy, water and air quality access the dynamic markets of ASEAN through ACI's exclusive distribution licenses and strong networks across the region.
Under Anthony's leadership, ACI has also built deep expertise working with global brands to help green the considerable supply chain here in the region.
Anthony is a member of EuroCham Cambodia's Green Business Committee, and is chairing the inaugural Sustainability and Smart Business Committee of CanCham Thailand.
Session/Event:
Session 1: Best Practices in Developing Large Commercial and Industrial Energy Efficiency Investments in Emerging Economies