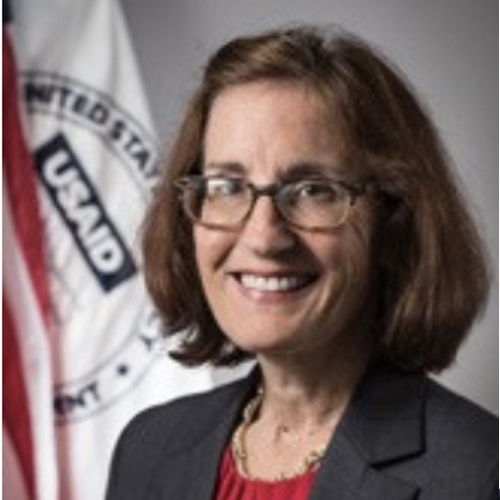 ACEF 2018 Speaker
Carrie Thompson
Deputy Assistant Administrator of the Bureau for Economic Growth, Education and Environment (E3),
USAID
---
Bio:
Carrie Thompson is the Deputy Assistant Administrator of the Bureau for Economic Growth, Education and Environment (E3). Ms. Thompson joined E3 in September 2015. She oversees the work of the Global Climate Change, Forestry and Biodiversity, Land and Urban and Energy and Infrastructure Offices, as well as the Multilateral Development Bank Team for Social /Environment Safeguards. Before returning to Washington she served as Deputy Director of USAID's Regional Development Mission for Asia based in Bangkok, Thailand, where she provided oversight on regional programs that address trans-boundary challenges such as infectious diseases, human and wildlife trafficking, economic integration and shared use of natural resources, and on bilateral programs in China, Thailand and Laos.
Ms. Thompson is a career member of the U.S. Senior Foreign Service. Additional prior assignments include Director of Program Analysis, Implementation, Communication and Outreach for E3 (2009-2011), Director for East African Affairs (2007-2009), and Program Office Director for Guatemala and Central America Programs (2001-2006). She also served in USAID missions in Peru (1997 – 2001) and El Salvador (1993 – 1997). Prior to joining USAID she worked for the Overseas Private Investment Corporation in Washington and various international trade and finance firms.
Ms. Thompson holds an M.S. in national security strategy from the National War College (2007); an M.A. in international business, trade and development economics from the Fletcher School of Law and Diplomacy (1988); and a B.A. in American studies from Northwestern University.
Session/Event: