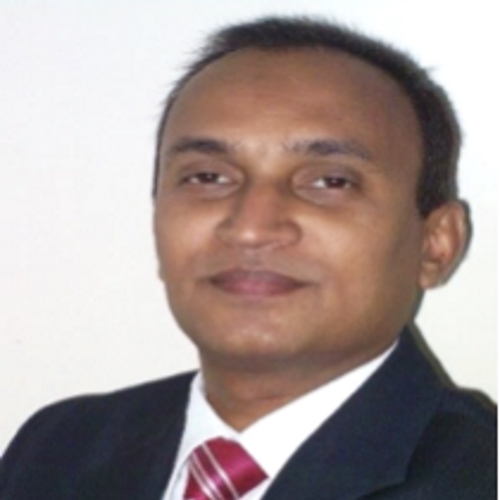 ACEF 2018 Speaker
Hemant Nandanpawar
Senior Director – Advisory Services (GPS-IDP Practice),
Ernst & Young LLP
---
Bio:
Hemant is Energy, Climate Change and Sustainable Development expert, working as Senior Director – Advisory Services of Ernst & Young LLP, Manila, Philippines. Ernst & Young is a global Big four global firm, with presence in more than 190 countries. In current leadership role at EY, he is supporting EY Asian countries for development and implementation of advisory assignments/projects of sustainable development sector.
He is a Post graduate in Sustainable Business from Cambridge University, United Kingdom (U.K) and an International Certified Renewable Energy Expert from Frankfort School, Germany. He is an Industrial Engineering graduate with M.Tech in Energy Management, MBA in Finance and a Certified Energy Manager & Energy Auditor of Bureau of Energy Efficiency (BEE), India.
Hemant has extensive local and International work experience in the area of Energy Conservation & Management, Renewable Energy, Project Finance, Policy and Strategy studies, Climate Change, Carbon and Climate Finance, Sustainability, Capacity Building activities and Sustainable Development. He has rich experience of successful completion of more than 250 consulting project assignments of diverse areas. Towards his contribution in the field of Energy Management and Climate Change at National and International level, he has been conferred with prestigious Awards/Appreciations including;
Recently received global Best Green Leader Award of Global CSR Excellence and Leadership panel of WCSRD, India (2018)
Member of UNFCCC Methodologies Panel, Bonn, Germany for the year 2011-12
State Government of Andhra Pradesh Energy Appreciation Award, 2008
Government of Maharashtra Award 'Excellence in Energy Management' in 2007
Youngest recipient of 'DSK Energy Award' of Institution of Engineers India (IEI) in 2006
His past working experience includes his long international stint with Asian Development Bank (ADB), Manila-Philippines as an International Specialist for more than 6 years. He is a Methodologies Expert and also served as Member of Global CDM Methodologies Panel (MP) of United Nations Framework Convention for Climate Change (UNFCCC), Bonn, Germany. He worked with MITCON Limited and Kirloskar Consultants Limited (KICONS), Pune, during his early years of professional career.
Hemant has published many papers and articles in national and international publications and as a subject matter expert and a well-established capacity building trainer, regularly participating to national and international conferences, workshops and capacity building programs.
Session/Event:
Session 12: Tools and Products to Take Us to the Future