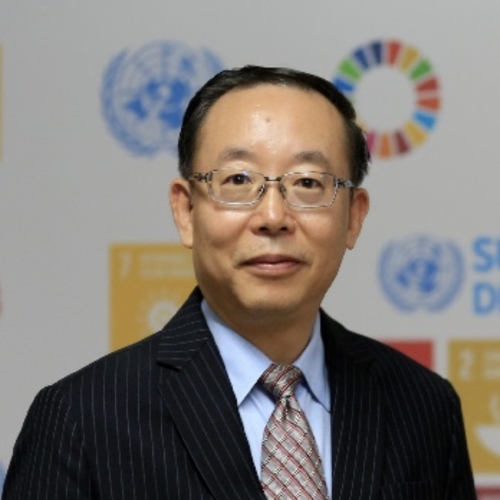 ACEF 2018 Speaker
Hongpeng Liu
Director, Energy Division
United Nations Economic and Social Commission for Asia and the Pacific (ESCAP)
---
Bio:
Mr. Hongpeng Liu, Director, Energy Division, United Nations Economic and Social Commission for Asia and the Pacific (ESCAP).
He is currently leading the energy team in ESCAP to promote regional energy cooperation with focus on implementation of the Sustainable Development Goal 7 in achieving the 2030 Agenda for Sustainable Development and energy connectivity for regional economic cooperation and integration. His work ranges from conducting policy studies, organizing intergovernmental meetings & policy dialogues and providing advisory services to facilitating regional cooperation on sustainable energy development in Asia and the Pacific.
Mr Liu has over 30 years' experience on sustainable energy. Prior to joining the United Nations, he served as government official in charge of energy policies and plans, new and renewable energy industry development, energy and water conservation, environment industry development at different Ministries and Commissions of the central government of China.
Session/Event:
Session 16: Transforming from the Old to the New in Energy Systems