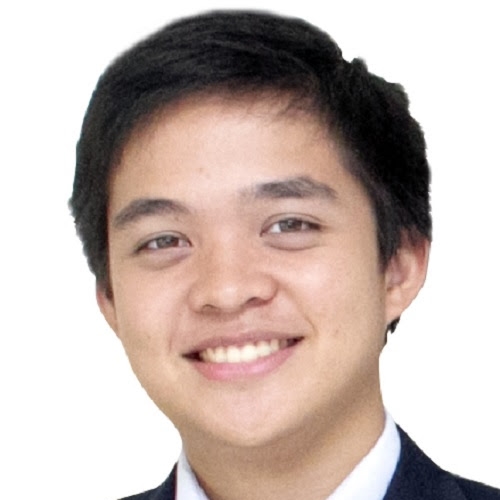 ACEF 2018 Speaker
Leandro Leviste
Founder and CEO,
Solar Philippines
---
Bio:
In 2013, Leandro Leviste founded Solar Philippines while only as a sophomore at Yale University. With his youth energizing him, he propelled the company into having 300 MW in projects, employing 600 employees, and providing renewable power to more households. Today he continues to lead Solar Philippines, Southeast Asia's largest and only integrated solar developer, investor, manufacturer, and EPC, solar company. His mission is to accelerate the transition of the Philippines into a solar-powered nation, to lower the cost of solar power generation, and to make the country a first-world nation. With a clear purpose, he built Solar Philippines as a company that would light the way to change, ease the burden of energy prices on consumers, and bring reliable and renewable electricity to every Filipino household.
Today, millions of households across the Philippines enjoy the benefits of the solar farms Solar Philippines develops, constructs and operates. The company unconditionally spends time and resources into bringing down costs to marginalized communities, as demonstrated by its 2 MWh Solar-Battery Micro-Grid project in Paluan, Occidental Mindoro, the first solar micro-grid of that scale in Asia. This has brought 24/7 uninterrupted power to a town of 20,000 people.
By opening the first Filipino solar panel factory in 2017, Solar Philippines has then created 1000 manufacturing jobs, significantly lowered cost, and innovated the local power industry by closing an 85 MW Power Supply Agreement with industry titan, Meralco at Php 2.99/kWh––the lowest cost of any new power plant in Philippine history. And as recognition for his outstanding hard work, Leviste has since added a long list of accolades to his name.
In 2016, Leviste was recognized by Forbes on its inaugural 30 Under 30 Asia, topping its list for Energy and Industry; he has been featured by CNBC, The Guardian, and Channel News Asia, among international media outlets; and has spoken at international forums across the US, Europe, and Asia, as an authority on solar in Southeast Asia, and an advocate for solar and storage technology to replace fossil fuel and serve off-grid areas. Leviste has shown how his vision is paramount to the business itself: consistently making prices affordable, thus, putting consumers needs first, and prioritizing marginalized areas. More and more, this shows that his energy is only fed the passion to give every Filipino home access to cheap, clean, and reliable power.
Session/Event: