Welcome to ACEF 2018
Message from the Chair and Co-Chair
Dear Clean Energy Colleagues,
The Asia Clean Energy Forum (ACEF) is one of Asia's premier networking and knowledge-sharing events dedicated to clean energy and energy access in Asia. In 2018, as ACEF celebrates its 13th anniversary, participants will find an exciting format with a wide variety of plenary sessions, deep dive workshops, and other chances for learning and networking. Last year, more than 1,400 participants attended from 69 countries, and this year we expect an even greater turnout.
If you are new to ACEF, we would like to extend a very warm welcome and hope you can join us in Manila at ADB Headquarters from 4 to 8 June, 2018. If you have attended ACEF before, we assure you that we will do our utmost to ensure that the forum serves as excellent platform for connecting with some of the most innovative and forward-thinking clean energy advocates and practitioners in the clean energy arena, and for learning from impressive and dynamic speakers from around the world.
ACEF 2018 Organizers:
The Asian Development Bank (ADB), based in Manila, is dedicated to reducing poverty in Asia and the Pacific through inclusive economic growth, environmentally sustainable growth, and regional integration. Established in 1966, ADB is celebrating 50 years of development partnership in the region. It is owned by 67 members—48 from the region. In 2016, ADB assistance totaled $31.7 billion, including $14 billion in cofinancing. ADB hosts the Asia Clean Energy Forum, held at its headquarters in Manila in June each year.
The U.S. Agency for International Development (USAID) is the lead U.S. Government agency that works to end extreme global poverty and enable resilient, democratic societies to realize their potential. USAID works globally, and in Asia, to support development of clean sources of energy that promote economic growth, improve energy security, and address climate change.
Korea Energy Agency (KEA), established in 1980, has been at the center of the transformation into a new energy era. It implements projects to foster the efficient and rational use of energy, thereby reducing carbon dioxide emissions and contributing to sound economic development.
ACEF 2018 Schedule and Format
In 2018, ACEF will be spread across 5 days. Attendees can register early for ACEF at ADB headquarters all day Monday 4 June and join an opening reception in the evening. The Deep Dive Workshops (DDWs) period will be all day Tuesday 5 June and on Friday 8 June, and will feature interactive Deep Dive Workshops. These events provide organizers and participants an opportunity to share in-depth knowledge and discuss specific challenges related clean energy development. Each workshop is highly targeted, focusing on specific technologies or policy issues, such as hybrid renewable minigrids, wind energy, solar energy, energy efficiency, renewable energy grid integration, or renewable energy financing. You can sign up for the workshops when you register for ACEF 2018 or you can contact the organizers directly.
The Main Forum will start off on the morning of Wednesday 6 June with an Opening Plenary that brings together senior officials from governments, development organizations, and the private sector. We are working to engage key decision-makers from across the region to discuss the challenges and opportunities facing the clean energy sector. The rest of the Main Forum will include the four ACEF Thematic Tracks (energy access, energy efficiency, renewable energy, and "the future of energy"), with presentations designed to address a series of important and "hot" topics that are especially relevant to Forum participants.
The planned schedule for the full week is available in the Week at a Glance, available as a PDF to download. It will be updated as more details are confirmed, with a final schedule issued in early June.
We look forward to connecting with you and your colleagues at ACEF 2018.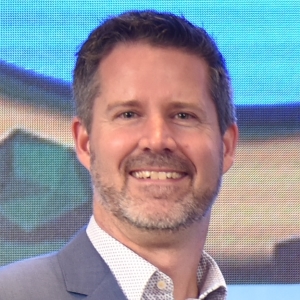 David Elzinga
Chair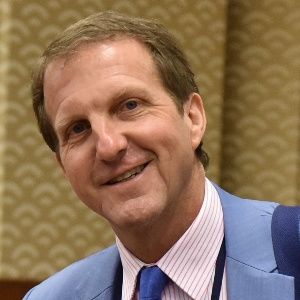 Peter du Pont
Co-Chair