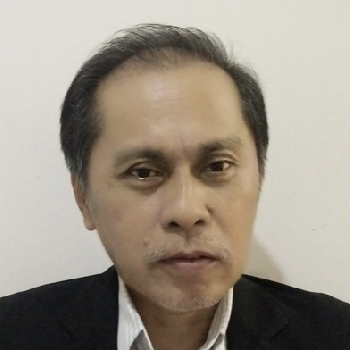 ACEF 2018 Speaker
Porferio R. Jabla, Jr.
Board Member,
Yamog Renewable Energy Development Group, Inc.
---
Bio:
Porferio R. Jabla, Jr. comes from Mindanao, the second largest island in the Philippines, where most people in rural areas are still living below the poverty line. He has 26 years of experience in developing, implementing and managing community rural development projects using participatory and empowering approaches. He is the founding-Chairman and concurrent Managing Director of Yamog Renewable Energy Development Group, Inc. a non-profit organization located in Davao City, Philippines. Yamog consistently pursues a solid social infrastructure building and watershed protection approach in all the communities where it operates, which are crucial to the success and sustainability of community-managed micro-hydropower projects. To date, Yamog has already built 23 community-managed micro-hydropower systems with the support of overseas funding donors. Its latest generation of MHP systems is funded by Misereor-KZE, Germany.
Mr. Jabla has an undergraduate degree in Sociology from the Ateneo de Davao University, and took up Master of Science in Environmental Resource Management (MSERM) at the University of Southeastern Philippines. Moreover, Mr. Jabla also founded another NGO called the Convergence of Alternative Development Professionals, Inc. (CADPI). He also worked in the government sector as Community and Institutional Development Consultant for an ADB-funded Agrarian Reform Communities Project (ARCP) under the umbrella of the Department of Agrarian Reform for seven years.
Session/Event:
Session 11: Meeting the Challenges and Barriers of Energy Access