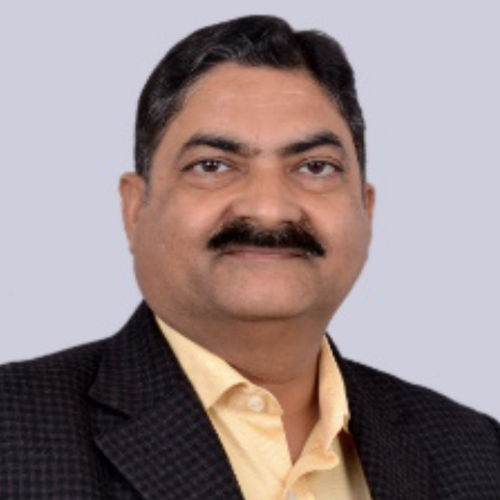 ACEF 2018 Speaker
Sanjay Dube
Vice President, South Asia,
International Institute for Energy Conservation (IIEC)
---
Bio:
Sanjay Dube is working as Vice President for the International Institute for Energy Conservation (IIEC). Mr. Dube leads IIEC's business in South Asia and focus on clean energy, climate change, water and air quality related programs. During the last 30-years of his carrier, Mr. Dube has the experience of closely working with World Bank, Swiss Agency for Development and Corporation (SDC), UN Environment, UNDP, UNIDO, GIZ, and the British High Commission.
Prior to joining IIEC, Mr. Dube has worked as Chief of Party for USAID's Partnership to Advance Clean Energy – Deployment Technical Assistance Project (PACE-D), Vice President for Emergent Ventures India Pvt. Ltd., Senior Program Manager with ICF International and Project Manager for India-Canada Environment Facility (ICEF). He has extensive experience in working on large-scale energy efficiency programs, including capacity building of public sector agencies in developing countries for the implementation of utility demand-side management (DSM) programs, energy performance improvement in buildings, and appliance standards and labeling programs. Mr. Dube is the member of Steering Committee for Global Alliance for Energy Productivity (GAEP) and in the past, has served as a member of the Advisory Committees for the Perform Achieve & Trade (PAT) Scheme of BEE in India.
Mr. Dube has managed several large energy efficiency and environmental management projects funded by national and international agencies. He served as Deputy Chief of Party for the USAID-funded Water & Energy Nexus–II (WENEXA-II) and Energy Conservation & Commercialization–II (ECO-II) projects in India and as Country Coordinator for the Collaborative Labeling & Appliance Standard Program (CLASP).
Session/Event:
Session 5: Multiple Benefits of Energy Efficiency – A Focus on Air Pollution