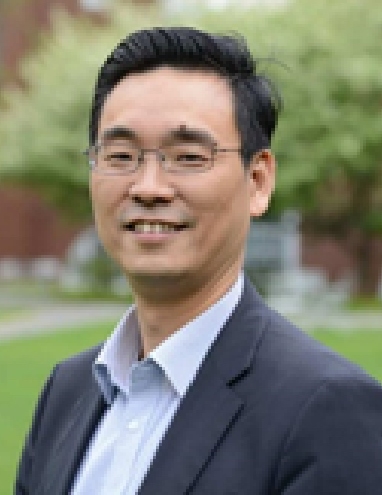 ACEF Speaker 2021
Qinxian Jin
Director,
Beijing Tsinghua Industrial R&D Institute
Dr. Qinxian Jin, born in November 1965, is a professor with a Ph.D. in engineering. He is the Deputy Secretary-General of Tsinghua University and Dean of the Beijing-Tsinghua Industrial R&D Institute. In 1995, when Dr. Jin graduated with a Ph.D. in Engineering from the Department of Environmental Engineering at Tsinghua University, he served as a faculty member in the Department. Then he was appointed as the Director of Tsinghua Science & Technology Development Department and Director of International Technology Transfer Center in 2005, Executive Director of Beijing-Tsinghua Industrial R&D Institute in 2010, and Deputy Secretary-General in 2013. Afterwards, he served as the Director of the President's Office of the university from 2013 to 2015, and Dean of the Office of Technology Transfer from 2015 to 2019. Since September 2019, he has served as the Dean of Beijing-Tsinghua Industrial R&D Institute.
During the two decades in his career of technology transfer, Dr. Jin has, through his effort in mechanism design, system construction and path exploration, promoted a number of scientific and technological achievements to be transformed and landed in China, which won him the title of "Pioneer of the Times" on the Beijing Starups Incubation 30th Anniversary Conference. To address the prominent problem that scientific and technological achievements in universities were out of line with the market demand, he has been committed to exploring the docking mode of university research achievements and local industrial resources, by building up a transfer system driven by technology innovation centers. For instance, in medical health, new energy and other fields, he has launched some technology innovation centers which have become globally influential, including the Global Health Drug Discovery Institute(GHDDI), the Beijing Medical Robotics Industry Innovation Center, and the Beijing International Hydrogen Energy Center.
In addition, he is among the first investors in China to make strategic venture capital investments in hard technology companies. Early in 2011, he launched a venture capital fund for the transformation of Tsinghua scientific and technological achievements, in order to invest and incubate a number of industry start-ups. Among them, TINAVI Medical Technologies (688277), Beijing Sinohytec (688339) and Jenkem Technology (688345) have been successfully listed on the STAR Market (or the Science and Technology Innovation Board), realizing the leapfrog development of science and technology innovation enterprises from start-ups to industry leaders.
Session/Event:
Industrial Decarbonization: Innovation in Financing and Market-Building (UK Government, UNIDO, World Bank ESMAP)
---