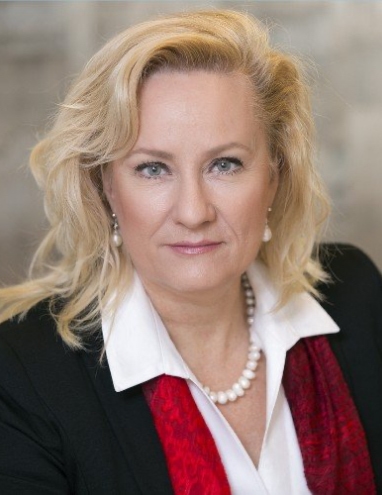 ACEF Speaker 2021
Suzanne C. Gaboury
Director General Private Sector Operations Department,
Asian Development Bank
Suzanne Gaboury was appointed Director General, Private Sector Operations Department in January 2021.
Ms. Gaboury has more than 28 years of professional experience in private sector finance and emerging markets with extensive international networks and stakeholder relationships. She has driven total project investment value in excess of US$ 35 billion including transformational climate action projects in infrastructure / renewable energy, agribusiness value chain including forestry, and financial institutions sectors. Direct experience in more than 70 countries, including some 40 emerging economies.
She joined ADB from FinDev Canada, the Canadian development bank where she served as Chief Investment Officer. She was responsible for FinDev Canada's strategic vision in their 72 countries of operation including defining business markets, client, product investment strategy and development. She designed and executed FinDev Canada's private sector-oriented investment strategies with equity, debt, and guarantee financial instruments. Prior to this, she served as Global Director Agribusiness, Food and Water at FMO, the Dutch Development Bank in The Hague, where she was responsible for the direction and focus of FMO's private sector investments in more than 85 developing and emerging markets.
Ms. Gaboury was a Managing Director, and a key-man, of Cordiant Capital, a private emerging market fund manager for 9 years in Montreal. She managed an EUR 500M infrastructure fund (Infrastructure Crisis Facility Debt Pool) and US$ 350M+ in debt and quasi-equity investments across diverse sectors. She was also Director of the US$ 211M Canada Investment Fund for Africa (CIFA) private equity fund co-managed by Cordiant for investors and the Canadian government.
While with the European Bank for Reconstruction and Development for 14 years in London as Senior Banker, Ms. Gaboury pioneered new private sector investment programs in debt and equity to capitalize on emerging business opportunities in the former Soviet Union and CIS. Suzanne holds a Master's degree in Business Administration from the National University of Ireland, Smurfit Graduate School of Business in Dublin, Ireland, and a Bachelor of Arts degree in Economics from the University of Alberta, and has completed Harvard Business School Executive education.
Session/Event:
Spotlight Session: Women Powering the Future: Innovation and Resilience (ADB)
---