Mobile Application for ACEF 2019
You can now access all conference materials with a simple click! The "Event App by EventsAIR" is a simple mobile conference tool that aims to help you access the complete event information and also communicate with other participants effortlessly! Download "The Event App by Eventsair" from the APP store (IOS users) and Google Play (Android Users) on your mobile device.
Please download the app below or use the web version
Or scan the QR Code below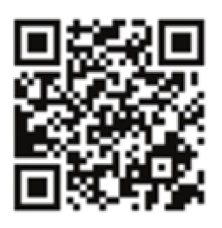 Once you have downloaded the app, please key in the following details:
Event App Code: ACEF2019
Username: [email address used for registration]
Password: [will be sent to your email upon registration]
Important Note: The mobile app is more important than ever since we will not be distributing any conference materials this year. Download the app and use it to effectively plan your participation at ACEF 2019. From the agenda to speakers' profiles to presentations - the App has all the information you want and more!
If you have questions or clarifications, please get in touch with Ms. Aileen A. Paragas through email aparagas.contractor@adb.org