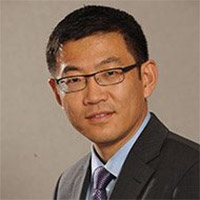 ACEF 2018 Speaker
Yong Chen
Programme Officer – Sustainable Urban Energy
IRENA's Innovation and Technology Center (IITC)
---
Bio:
Mr. Chen is a Programme Officer at the International Renewable Energy Agency's (IRENA) Innovation and Technology Centre (IITC) in Bonn, Germany. He leads the sustainable urban energy programme within IRENA and is responsible for building on the established in-house expertise related to urban energy-related issues. He is currently creating a knowledge framework for addressing urban energy challenges with renewable-centric solutions aimed at advancing the transition of urban energy systems towards a clean, low-carbon future.
Previously, Yong spent six years as a Regional Programme Officer for Asia and the Pacific with the Country Support and Partnership team at IRENA's Headquarters in Abu Dhabi, United Arab Emirates. He is not only profiled the Agency in the region by facilitating the adoption and use of IRENA's knowledge products, but also led and contributed to the technical assistance and thematic studies in the Asia- Pacific region.
For four years, Mr. Chen has been appointed in his personal capacity as Chair/Co-chair of the Renewable Energy Track for the Asia Clean Energy Forum (ACEF) of the Asian Development Bank (ADB). Mr. Chen has advised the ACEF Steering Committee on the shaping of thematic topics, creation of programmes, review of applications, selection of speakers for the Renewable Energy Track, and ACEF plenary closing session reporting, among other duties of the Chair/Co-chair. Mr. Chen has also represented IRENA as a speaker and/or a moderator at numerous key energy-related conferences and workshops.
Prior to joining IRENA, Mr. Chen spent 15 years as a researcher with Stockholm Environment Institute (SEI) and worked as a consultant in the field of energy and environment with a focus on renewable energy technologies and policies.
Session/Event: