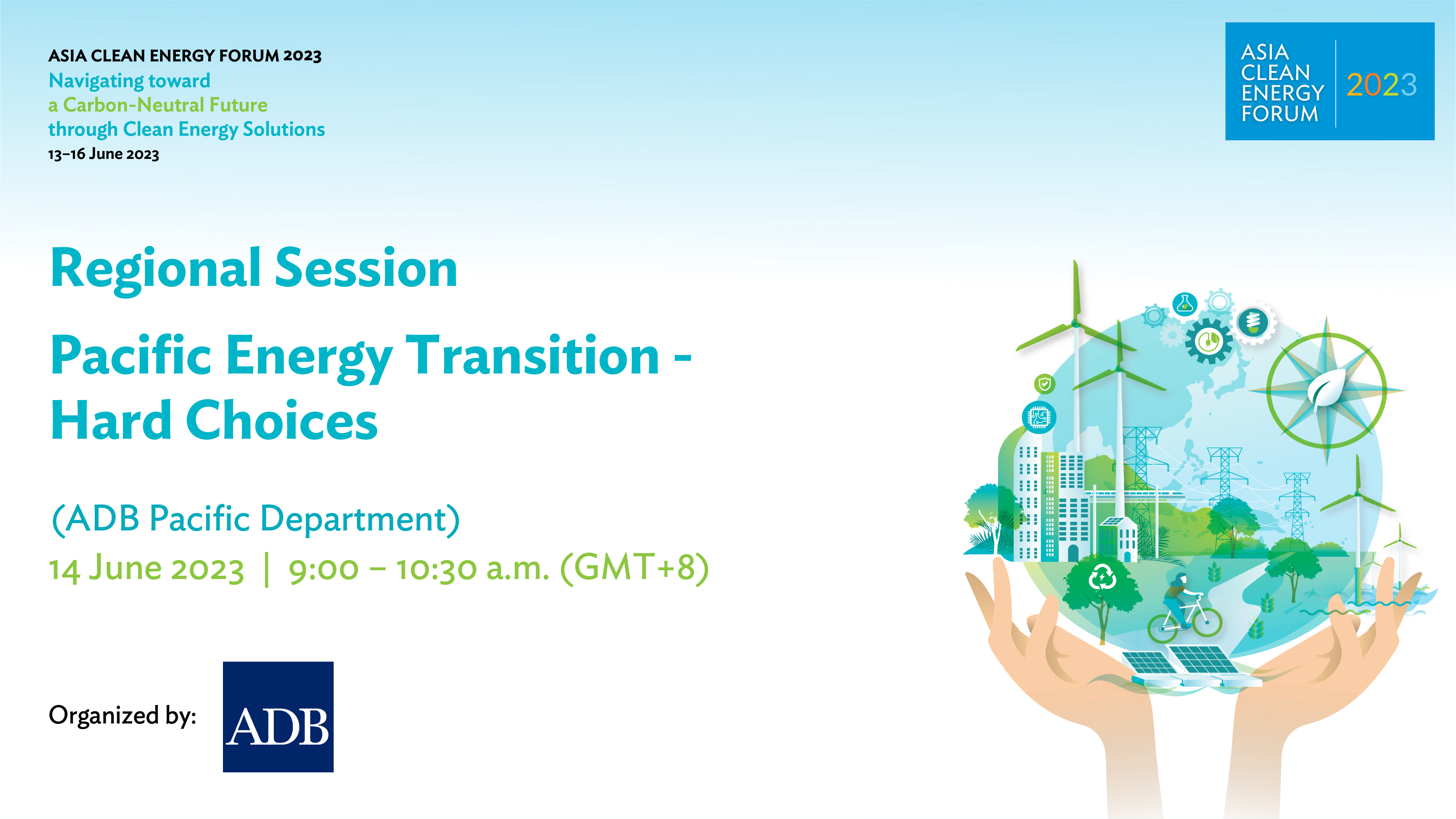 ---
ADB's Pacific member countries have been working on cleaning their energy mix over the last decade. Countries have announced ambitious plans that have to some extent been financed through grant projects from bilateral and MDB partners.
Over the last decade, some countries have reached 50% or more clean energy (largely hydro driven based on resource availability). There are others that are yet to have a meaningful share of energy from clean sources (particularly intermittent energy). Overall, energy mixes are indeed greener but the end-cost to the average customer or support on government budgets has not necessarily decreased.
There are a few points the session would seek to cover:
The experience of the energy transition in the Pacific to-date – Will the future reflect the past?
Potential winners and losers in an energy transition in an island context
The emerging role for the utility in an increasingly fragmented, decentralized and complex grid.
Resistance to "low hanging fruits" on clean energy and what can partners offer?
The session will be for 90 minutes and will consist of speech, presentation and panel discussion.
Objectives
To help inform on choices for a Pacific energy transition and what can be done to accelerate this over the near term.
Agenda
---
Pacific NDC and Roadmap Experience - Speaker
Other Asian island countries energy roadmaps – Singapore EMA
Pacific Utility Specialist – Practical aspects of transition
Solar energy transitions – Experience from California
Near term emerging technologies that may be of relevance for a Pacific transition – Floating Solar + 1-2
Private sector speaker
Climate Financing – Partnerships