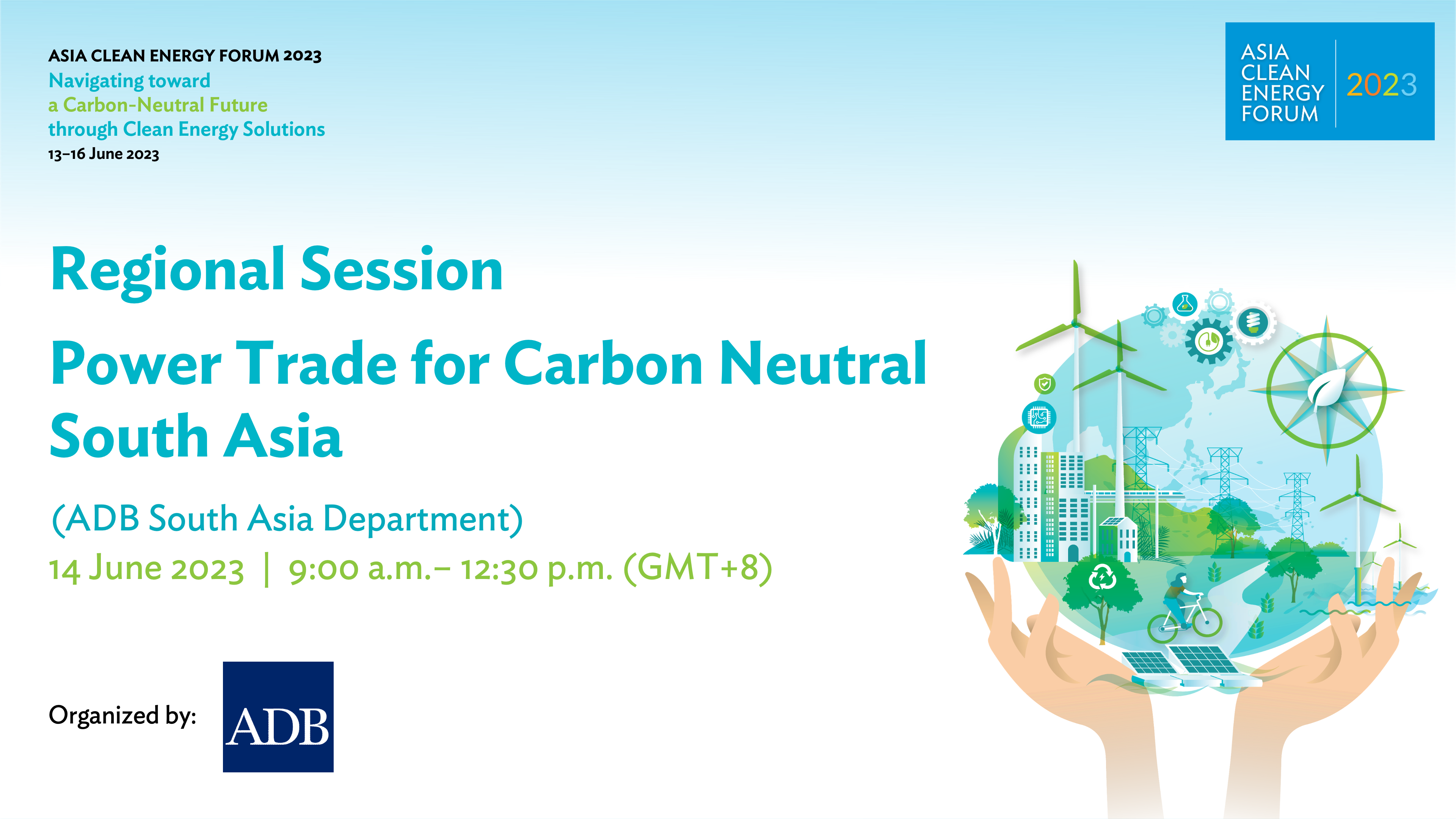 Countries in South Asia have made ambitious targets towards net zero emissions to address climate change. Accelerating the energy transition calls for enhancing flexibility in energy systems and pushing boundaries to increase the penetration of renewables to meet these targets. Cross border electricity trade has immense opportunity for decarbonizing power sector in South Asia and meeting seasonal demand and supply gap, through the development of large-scale cleaner, greener and sustainable energy infrastructure & facilitating renewable energy grid integration in South Asia. Installed capacity of renewables is only a fraction of the total potential renewable energy resources that could be utilized. Cross border trading of excess solar energy and hydropower could also play an important role in clean energy transition, grid balancing and energy security in South Asia.
This will require countries, among others, establish suitable policies and an enabling environment as well as mobilize public and private capital to promote regional power trade for carbon-neutral South Asia and beyond.
Objectives
The main objective of this session is to share experiences and knowledge relevant for South Asian countries to develop large scale clean energy projects, power trade opportunities and setting up infrastructure and institutional arrangement. The session will also highlight latest technological innovations for resilient infrastructure for greater renewable energy uptake and power trade.