Youth Engagement at ACEF
There are over 2 billion individuals under the age of 30 living in Asia and the Pacific (AP), representing 54% of the global youth population. In order to drive sustainable growth in the clean energy space, young people need to be engaged as active co-leaders of change. The combination of resourcefulness, innovative thinking, and empathy for others that young people possess generates a new kind of leader, one who can contribute significantly to next generation development solutions.
Keeping this in mind, the Asia Clean Energy Forum (ACEF) 2019 partnered with ADB Youth for Asia, to empower of the next-generation of Energy leaders to find innovative solutions to the Energy problems within the region.
ADB Youth for Asia is an initiative under the NGO and Civil Society Center at ADB, working to increase meaningful youth participation in ADB operations.
To support the vision of harnessing youth innovation for impact, ADB Youth for Asia co-organized two events at ACEF 2019. The first was the Crash Course, a capacity building workshop for young people with an educational/professional background in the energy space. The workshop, run by the STEAM team from KMUTT Thailand, was designed to empower young people in building a more sustainable future. The "Crash Course – Sustainable Energy and Entrepreneurship" focused on the lifecycle of specific projects and how to make them greener and more "intelligent," relating the energy innovation with industry 4.0. The Crash Course workshop was designed for young participants and was by invitation only.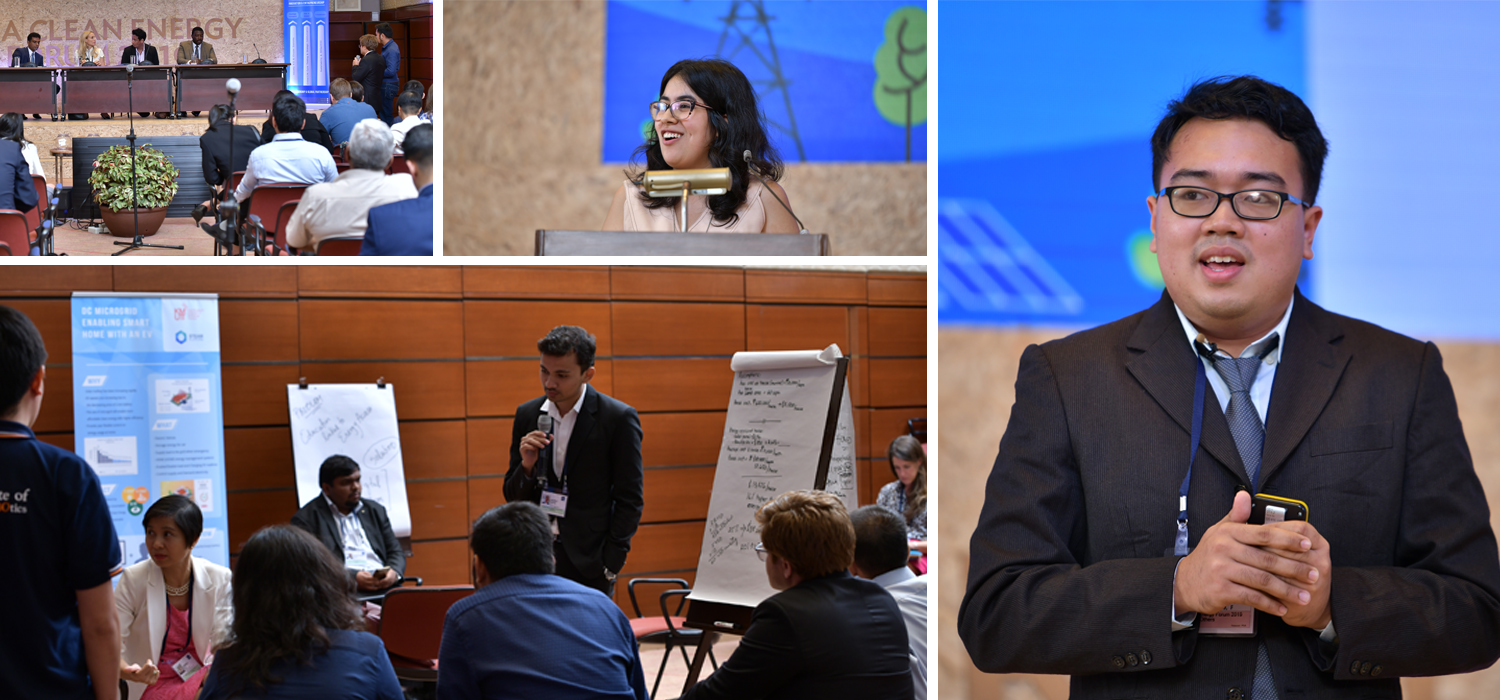 Following the Crash Course, there was an exhibition of the results of the workshop in the format of the popular American TV show Shark Tank. The "Voltage Tank – Youth Clean Energy Solutions" provided a forum for young entrepreneurs to present their business solutions, developed as a part of the Crash Course, in front of a panel of experts and to receive mentoring and feedback. The youth participants pitched their business solutions to a panel of "Sharks" who decided on the most investable solution.
Youth for Asia also supported the Youth Lounge at ACEF, which was a space for youth participants to network with each other as well as with other attendees of the forum. The youth lounge also featured select presentations from some of the Youth Participants, showcasing some of their work in clean energy.