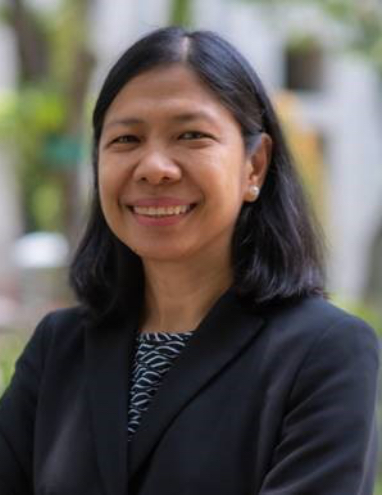 ACEF Speaker 2021
Leah C. Gutierrez
Director General, Pacific Department,
Asian Development Bank (ADB)
Leah Gutierrez is the Director General of the Pacific Department (PARD) at the Asian Development Bank (ADB) in Manila, Philippines.
Ms. Gutierrez is a national of the Philippines. She holds a doctorate degree in economics from the University of Pennsylvania, USA and a bachelor's degree in business economics from the University of the Philippines. Ms. Gutierrez has more than 33 years of professional experience with 19 years at ADB. She is an economist with social sector experience in both project operations and policy research.
Prior to joining ADB, she was in the faculty of the Department of Public Administration of Syracuse University's Maxwell School in New York, USA. She joined ADB in 2000 as a project economist and progressed through various levels of responsibility across operations and non-operations departments. Since 2012, she has held managerial roles in an operations department, the corporate secretary office, and the strategy department.
Prior to joining the Pacific Department, she served as the Deputy Director General of the Strategy, Policy and Partnerships Department.
Session/Event:
Regional Session: Navigating the New Normal in a Fragile Pacific (ADB - Pacific Regional Department)
---