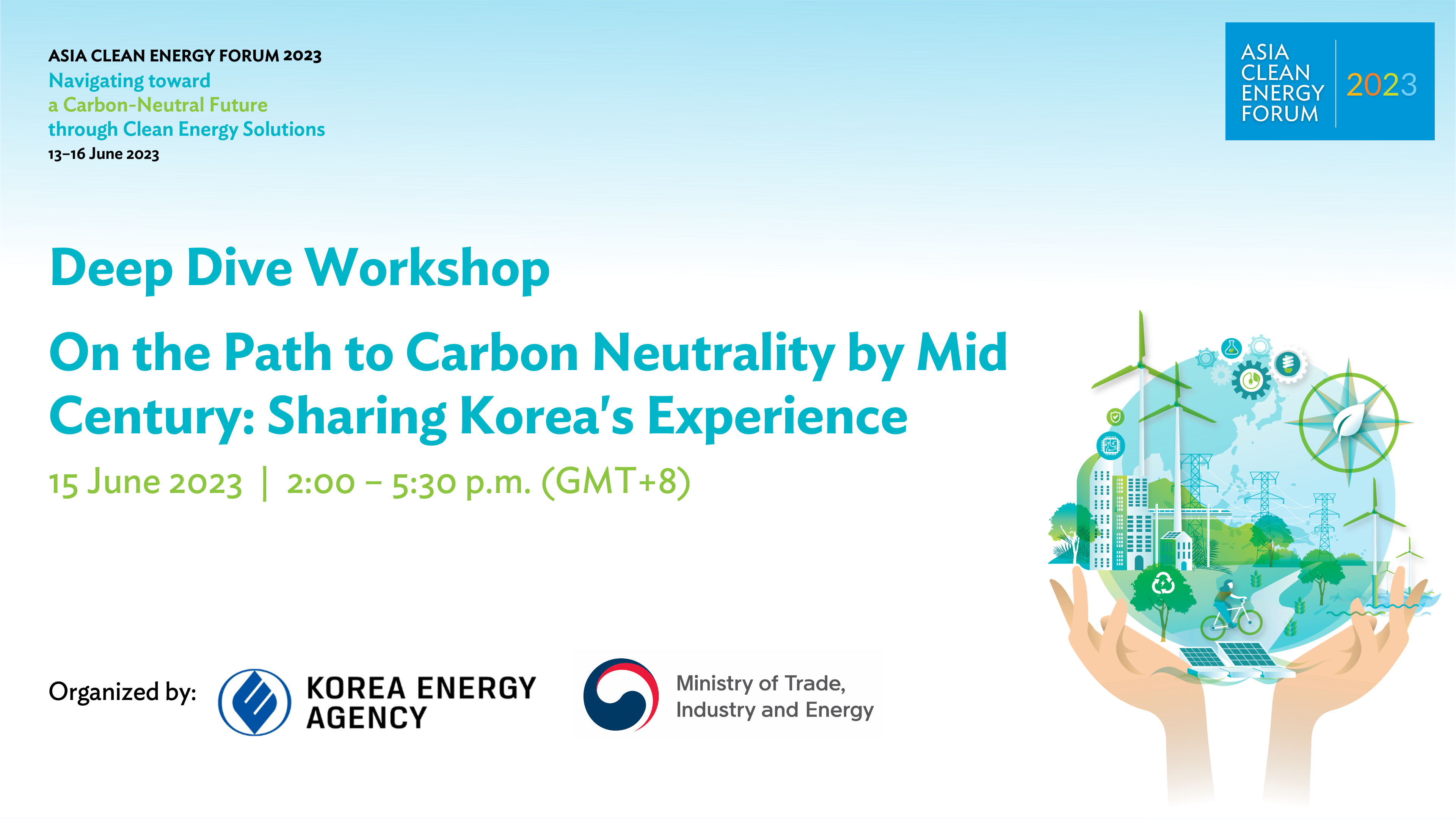 ---
Background
Implementation of the Paris Agreement to hold the increase in the global average temperature to well below 2°C above pre-industrial levels and limiting global warming to 1.5°C above pre-industrial levels calls for accelerated actions to achieve global carbon neutrality by the middle of this century.
Supporting the efforts of the international community to address the threat of climate change, the government of Korea declared its commitment to achieving carbon neutrality by 2050 and issued its Carbon Neutrality Strategy in December 2020. Further in September 2022, the government of Korea promulgated the Enforcement Decree of the Framework Act on Carbon Neutrality and Green Growth for Climate Change in March 2022. With Korea becoming the 14th country to legislate the vision to achieve carbon neutrality by 2050, the Act stipulates that Korea's Nationally Determined Contribution (NDC) targets an emissions reduction goal of 40 percent from 2018 levels by 2030.
Despite the country's manufacturing-oriented industry structure, the updated target is the most ambitious level possible. The government will adopt climate-responsive budgeting and climate change impact assessments in major national plans, development projects, and national finance to reduce greenhouse gas emissions apart from implementing other various climate mitigation and adaption initiatives.
In addition, the Climate Response Fund has been operating since January 2022. A budget of 2.4 trillion Korean Won (about USD 1.9 billion) was reflected in 2022 to support greenhouse gas reduction measures, creation of carbon-neutral industries, just transition, and establishment of systems and infrastructure.
This Deep Dive Workshop (DDW) is being jointly organized by the Ministry of Trade, Industry, and Energy (MOTIE) of the Government of Korea and the Asian Development Bank. Since 2012, these organizations have jointly and steadily pursued efforts to promote clean energy initiatives in Asia and the Pacific countries through knowledge sharing, joint project undertakings, technical advisory services, and facilitating investments.
Objectives
To provide a venue to understand the strategies of the Republic of Korea and showcase innovative programs/projects, technologies, and business models to achieve carbon neutrality by 2050.
To present ADB's programs to support clean energy solutions to help achieve carbon neutrality.
Opening Session
Opening Remarks
Sun Young Ma, Deputy Director, Ministry of Trade, Industry and Energy of the government of Korea
Welcome Remarks
Sungsup Ra, Chief Sector Officer Asian Development Bank
---
Carbon Neutrality Strategies and Economics of Climate Change
Moderator: Anthony Jude, Consultant, Asian Development Bank
Carbon Neutrality Initiatives of Korea
Sohee Kim, Secretary General, Climate Change Center of Korea
Carbon Neutrality Strategy of Power Sector in Korea
Byoung-Doo Kong, Senior Manager, Korea Electric Power Corporation
Social Cost of Carbon
Maria Rowena M. Cham, Senior Economics Officer, Asian Development Bank
---
---
---
Carbon Neutrality Business Models and Programs
Moderator: Anthony Jude, Consultant, Asian Development Bank
ADB Climate Finance Program and Methodology for Tracking Carbon Emission Reduction
Dashak Mehta, Consultant, Asian Development Bank
Small- and Medium-Sized Agricultural Development through Solar
Byoung-Doo Kong, Senior Manager, Korea Electric Power Corporation
New Business Opportunities from Carbon Neutrality
Jae Hyung Yoo, Chief Executive of Business Development Office, CARBONCO Pte. Ltd/DL E&C
---
---