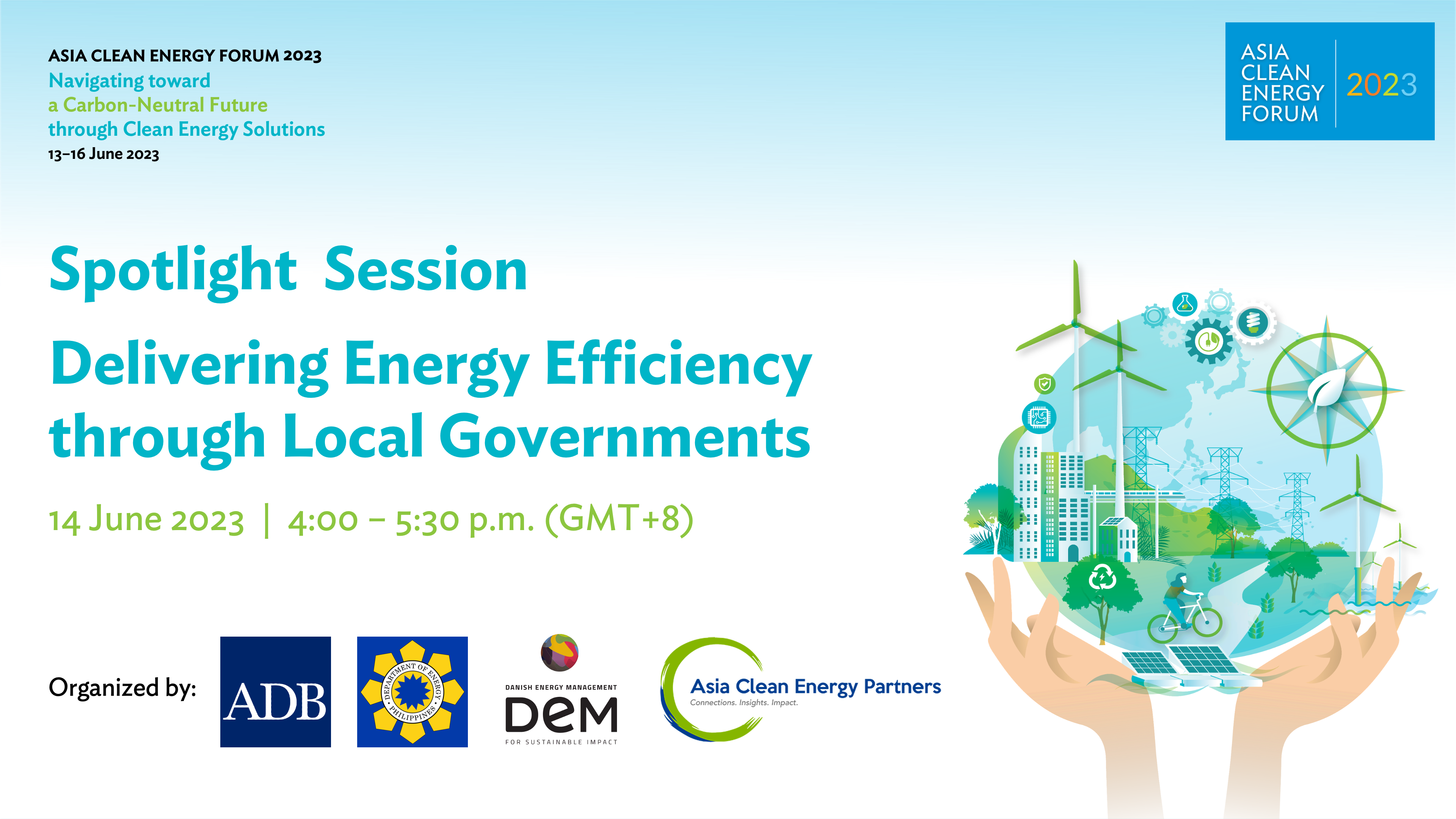 ---
Background
Under its forward-looking and far-reaching Energy Efficiency and Conservation Act (2019), the Philippines Department of Energy has set out clear roles and responsibilities for Local Government Units (LGUs) in the journey to an energy efficient economy, including the need to establish Localized Energy Efficiency and Conservation Plans, and increase investment in energy efficiency equipment and practice.
This session will outline the role played by LGUs in fostering and accelerating energy efficiency in the Philippines, and will consider both existing tools and other guidance and capacity that may be required to empower additional LGU energy efficiency action.
Objectives
To understand and highlight the role of sub-national governments in the Philippines' national energy efficiency agenda;
To showcase leading actions by LGUs on energy efficiency, and leading programs to support accelerated action and access to finance;
To develop a clearer understanding of the assistance, tools and guidance still needed for LGUs to accelerate energy efficiency action.