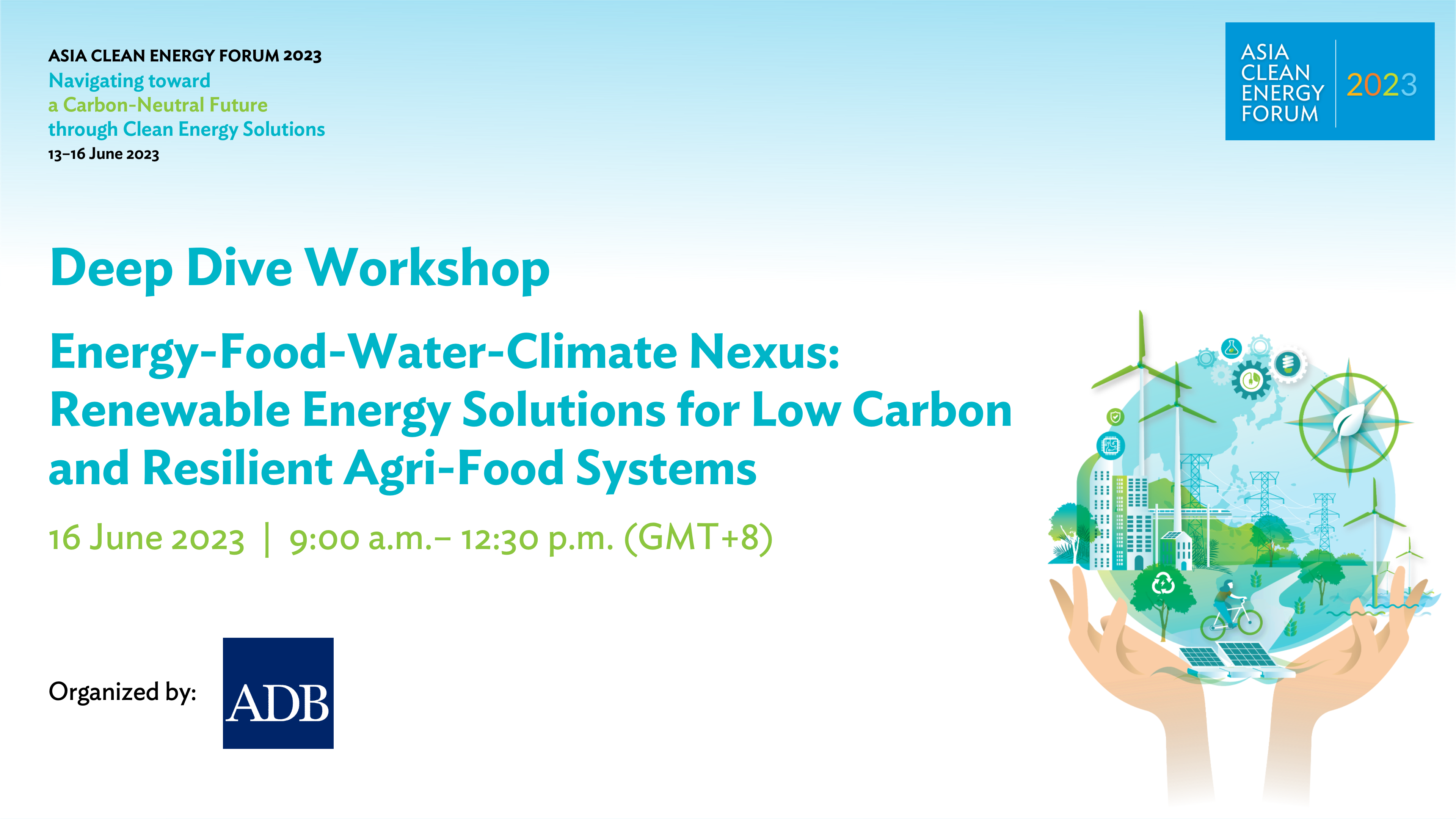 ---
Background
Many countries in the Asia-Pacific region have committed to achieving net zero emissions by the middle of the 21st century. To meet this goal, it is essential to transform agri-food systems to reduce their carbon footprint through improved water and energy efficiency and enhanced use of renewable energy. The energy-food-water-climate nexus issues require a holistic understanding of resource optimization to address the interdependencies of energy, water, and food security.
The session will feature case studies on water-food-energy nexus solutions in a changing climate, including low carbon hydroponics, and give the participants a first-hand experience in growing food using the hydroponics technology. This session will discuss the private sector's role in scaling up innovations to reduce water and energy use in agri-food value chains towards making them carbon neutral. The session will demonstrate how hydroponics technology combined with micro-hydropower can reduce the carbon footprint of today's agriculture. The session will also discuss the experience from pilot demonstration on energy-food-water nexus in a changing climate in the lower Mekong delta of Viet Nam.
Objectives
To showcase technological innovations and solutions available in the energy, agriculture, and water space to create low-carbon and climate resilient agri-food systems.
To highlight the role of the private sector in scaling up innovations to reduce water and energy use in agri-food value chains.
To present a case study on energy-food-water-climate nexus in the Mekong Delta
To discuss priority areas for further action to harness synergies and minimize tradeoffs in optimizing natural resources and reducing carbon footprint of agri-food systems in developing countries.