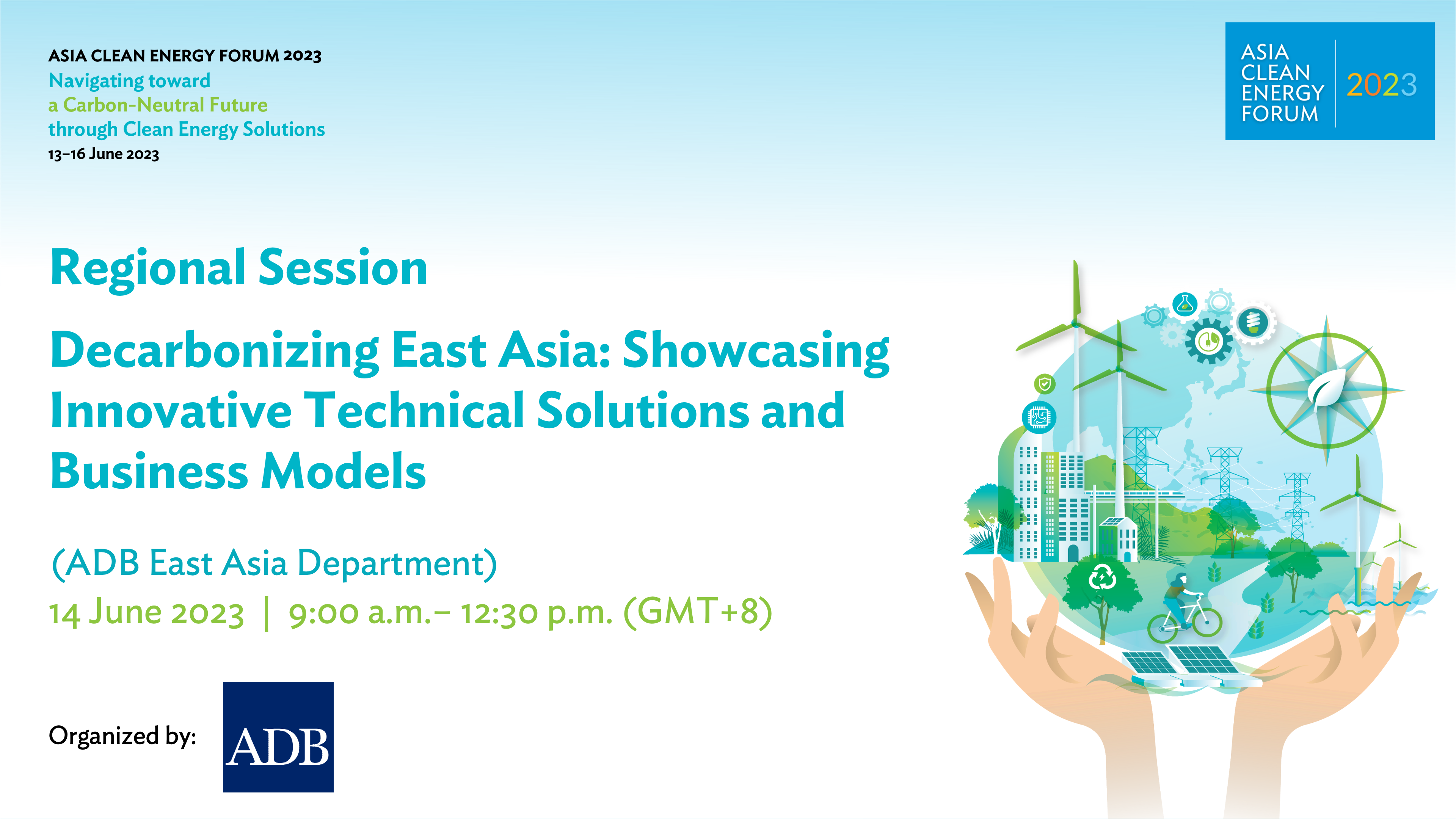 The session, tentatively 2-3 hours would cover ADB experience in various innovative technologies and business models in PRC and Mongolia with potential replication in other DMCs.
Technologies:
PRC: Carbon capture of CO2 from a steel mill plant and use it as feedstock for concrete production.
PRC: District Cooling initiatives in industrial parks and new developments
MON: Use of Battery storage for frequency control and load shifting.
MON: Modernization of the national power grid for automatic dispatch and grid balance.
Business Models:
PRC: Guarantees for issuance of clean air bonds complying with CBI standard to support low-carbon development.
Energy Efficiency financing for MSME using FIs,
Private sector EE leasing for SMEs
Objectives
Raise awareness of current innovative technologies and business models used in East Asia with potential replication for other DMCs.
Build partnerships and support networking among stakeholders of various DMCs to learn from each other and collaborate.